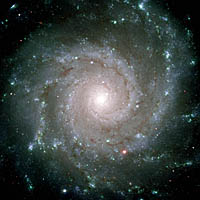 Over a year ago, Galloway Forest Park was awarded the accolade of becoming one of the 5 Dark Sky Parks in the world. With a large proportion of Galloway Forest Park located in Ayrshire, Steve Owens,
Dark Sky Development Officer
, will share information and opportunities for Ayrshire businesses in fulfilling some of the requirements of stargazing tourists.
The night sky is free - and you can sell it and you can find out more at a Buffet and networking evening at the award winning
Loudoun Hill Visitor Centre
.
The event is being hosted by A
yrshire Chamber of Commerce
in association with Lanarkshire Chamber.
on the17th May 2011 from 5pm until 7pm at Loudoun Hill Visitor Centre with key speaker being Steve Owens who is the Dark Sky Development Officer, Galloway Forest Dark Sky Park.
The cost is only £6.00 (incl.VAT) and includes a buffet -
book online here.